Chinese media platform Caijing recently interviewed Chinese blockchain entrepreneur and founder of social media platform ONO Xu Ke (徐可). Within China, ONO is considered a high potential blockchain project and it received a lot of attention during 2018. The post-95 business lady developed and operated the social networking app ERA in 2015, which ranked 6th in the Apple Store for social media, has more than 8 million monthly active users and was valued at more than 20 million dollars. Two years later her team developed the blockchain game Cryptodogs, the Chinese equivalent of Cryptokitties, which generated over RMB300,000 ($45,000) on its first day.
'Post-95', 'beautiful', 'returnee', 'social' and 'blockchain' are the words used by Caijing to describe the young female entrepreneur. This created high expectations in the market and hence the project didn't go unnoticed by investors. In 2018, it received investment from Xiong'An Fund (雄岸基金), INBlockchain (硬币资本), which are both known from famous Chinese bitcoin tycoon Li Xiaolai, and Korea's largest VC KIP among many others.
As a decentralized social Dapp, ONO has earned a lot of positive feedback. Some media noticed that "ONO's innovative social gameplay is a unique product in the world of social media platforms". In July 2018 during the ONO conference, Xu Ke said within the first 100 days its registered users exceeded 3.2 million with the goal to reach 15 million users by January 2019. So a good time to catch up with Xu Ke and talk about what 2019 will bring for ONO.
Caijing: ONO's whitepaper mentions that it will have 15 million users by January 2019. Did ONO achieve this number and is the user activity according your expectations?
Xu Ke: We made an assumption that it would be possible to reach 10 million users within one year, based on more traditional internet platforms. After entering the blockchain market, we realized that exceeding 4 million users is already a lot. Competition is fierce and the market has been thouroughly penetrated.
However, our Dapp has the highest daily activity among all other Dapps. We have 800,000 monthly active users, and on average 120,000 per day. We have not fallen below 50,000 active users per day, which is a great result looking at the market conditions.
Caijing: How is ONO using blockchain technology? Which data is stored on the blockchain?
Xu Ke: ONO is currently developing a hybrid between DPOS and Byzantine fault tolerance. At the moment, we only put token-related transactions on the blockchain. ONO's social media data is now being stored on Amazon AWS.
In the future, the data that will be stored on the blockchain will depend on the user requirements. Our vision and goal is to protect the privacy of our users. In case users choose to store data on chain, everything will be encrypted and only the person who owns the private keys has permission to access the data.
Caijing: What is the biggest difference between ONO and other centralized social platforms?
Xu Ke: Firstly, there is a need to find a balance between decentralization and centralization. Neither excessive centralization or decentralization are reasonable. The biggest difference between ONO and other centralized social platforms is the perception of users. We want users to feel and experience freedom, democracy and equality. In the ONO whitepaper, we actually describe community building mechanisms such as community voting, which are not yet online.
Why we emphasize user perception? Indoctrinating users with the concept of decentralization is not the way to go in our opinion, as many mainstream users won't accept this. The benefits of decentralization are obvious, but so are the shortcomings – especially the declining efficiency. The "entertainment to death" of the centralized platform has paralyzed a large number of mainstream users, causing them to forget their rights (e.g. the ownership of the data they created).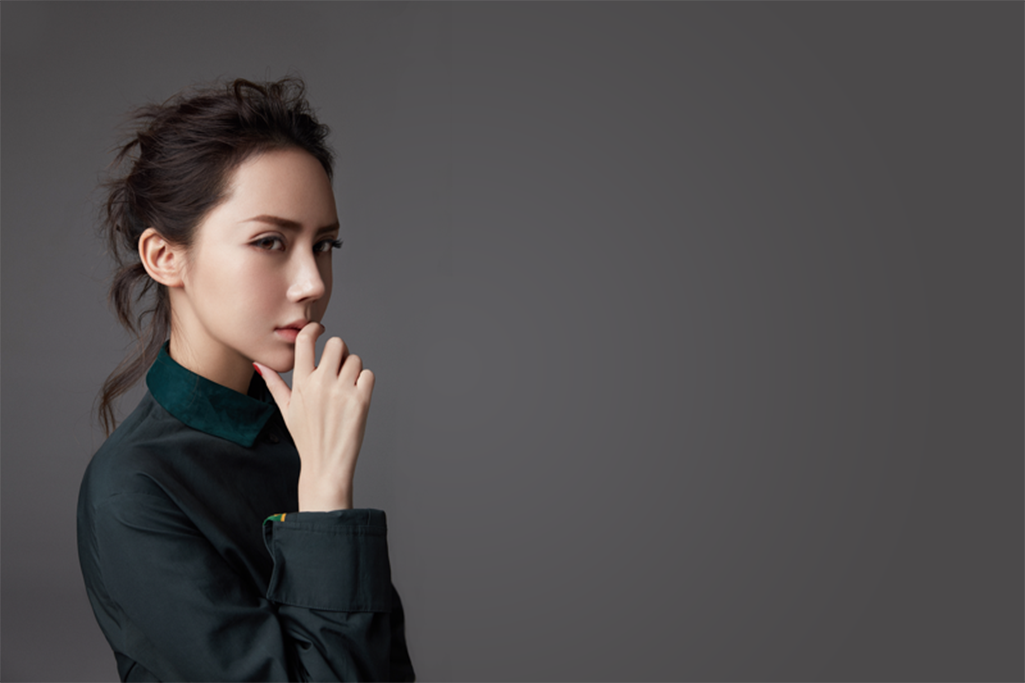 Caijing: ONO's user experience may be worse than Toutiao or Weibo at the moment and there is not much quality content. Are there any plans to improve this in the near future?
Xu Ke: I don't think that the experience of using Weibo and Toutiao are good. Traditional social media and news platforms focus solely on exploiting the value that users bring to the platform, which has created a market worth over 100 billion RMB ($15bn). But what are the users getting out of this?
Compared to Toutiao and Weibo, ONO has several advantages. As a decentralized platform, it is not subject to our subjective control or whatsoever. As far as user experience is concerned, it may be difficult to catch up with centralized platforms, but we are working hard to improve it.
In 2019, we will enter a challenging period. Many companies may close down. Therefore, our priority is to survive first. Rather than focussing on the user experience and adding additional features to the platform, let's first make some money.
Caijing: Why you choose to develop ONOchain? Do you aim to develop a public chain later? Will you do both a public chain and a DApp?
Xu Ke: EOS or any other existing public-chain software is currently unable to complete all of what is envisioned in the ONO blockchain white paper. EOS had previously promised to be able to make millions of transactions per second, but it seems to have an upper limit of about 4,000 transactions per second. Storing user data on chain will congest the network and thus affect the daily use of our Dapp.
At present, ONO has invested a lot of energy in developing the public chain and Dapp. I think that the emergence of a good technology is unknown in the early stage, and we won't promote it either at this stage.
Caijing: If this is the case, it seems like you just want an office, but for this type of office you need an entire new building. Will it increase the workload without any reason?
Xu Ke: There isn't a chain that is particularly in line with ONO's own ecological strategy. I can't wait for it. We can't develop just a normal app, and then pretend that we are a blockchain project.Economic model
Caijing: Can you disclose details about the private and public sale of the ONOT token sale, as well as the token allocation and lock-up periods?
Xu Ke: The total supply equals 75 billion tokens. At the moment, 20 billion tokens are for locked for team members and another 20 billion tokens are locked for operating expenses. Investors hold 35 billion tokens at the moment, but many are being hold, so the actual circulating supply is below 35 billion tokens.the team lock, 20 billion is the operating lock, and 35 billion is the investor's circulation. The rate for private investors was 1 ETH : 400,000 ONOT.
Caijing: This is already 75 billion, so where do the user get ONOT?
Xu Ke: According our issuance method, every day 13 million ONOT will be issued, which equals to rougly 5 billion tokens per year.
Caijing: Why do you issue additional tokens?
Xu Ke: A deflationary monetary system is not conducive to supporting a huge social network, because deflationary currencies naturally lead to depression – it is more to encourage holding and buying, and directly harms consumption/usage of the tokens. Inhibition, investment containment and liquidity are blocked. In such an environment, the creators of value will not be able to get a matching return, which leads to a depression.
Relatively speaking, we chose this monetary system because it will lead to more circulation scenarios, such as creating consumption and investment.
Caijing: If it is always issued, is it equivalent to diluting the interests of all investors?
Xu Ke: We will burn 5 billion tokens per year. These 5 billion tokens will serve as anti-dilution measure for investors. Through this measure we don't have to worry about the foundation of this social network platform. We don't need to worry that some investors hold the coins, causing no one on the platform to be able to use them.Profit model
Caijing: What is the business model to make profit? Besides attracting finance through the initial token sale and appreciation of the token, are there any other channels?
Xu Ke: The advertising model is the main source of income at this stage, because I think it is a real buying demand. If the buyers in our secondary market are all speculators, it won't be helpful to the development of the ONO platform. But if the buyer in the secondary market are advertisers, there is a benign business model as they need to use the ONOT tokens for creating traffic.
The ceiling of this model is extremely high. When there are 1 million users, it is possible to earn more than one million RMB a month. When there are one billion users, it is possible to earn more than one billion a month. Just optimize the advertising system to create a snowball effect.
I am confident that our user volume and active volume are better compared to other players in the industry, because we already have advertising revenue.
Caijing: In addition to the advertising model, are there any other revenue streams?
Xu Ke: Well, not at this moment, but we might try different models in the future. For example, charging service fees from other third parties that access the ONO platform. However, these models are still being tested at the moment.
Caijing: How much is the advertising fee on ONO?
Xu Ke: From December 2018, the advertising revenue on the first day was RMB50,000 ($7,500). After being online for 15 days, the advertising revenue was about RMB500,000 ($75,000). By the end of February, when we operated for nearly three months, advertising revenue equalled roughly RMB2 million ($300,000).
Caijing: How is ONOT's opening price on the exchange determined? Is this price controlled by the exchange? Or is it controlled by you?
Xu Ke: The opening price is determined by the exchange that sets the price for the first transaction, afterwards it is determined by the market.
Caijing: Why didn't you choose to list on Huobi, Binance or OKcoin? You chose Kucoin, which is much smaller exchange compared to the other three
Xu Ke: Our community hoped that we would be on an exchange as soon as possible. The three big exchanges have a relatively long listing process. They also have been changing listing conditions and standards because of market uncertainty.
Besides, I feel that the exchanges are still searching for the right model and they have to overcome internal bureaucracy and constant change of employees. You might apply to list early March, but due to all the hassle you might actually only be able to list in April or May.
Caijing: Is it also because of the listing fees charged by these exchanges?
Xu Ke: Yes, there are some major exchanges that ask RMB10 million to get listed. Doesn't this force the team to reduce their holdings? Doesn't it force the team to dump on retail investors (割韭菜)? This is a big problem, because these amounts of money can be necessary to survive a bear market.
I think during a bear market we should keep the cost low, in order to keep enough ammunition for when times get tough. In addition, at this stage, we still want to use our funds for product development.
Caijing: Why choose to trade on this time stage?
Xu Ke: Some entrepreneurs are more speculative. They feel that they should please investors and provide them high returns as soon as possible. However, just starting a business to please investors doesn't make sense. In my opinion, entrepreneurs take care of their business and product first. In that case they can please both investors and users.
For me the purpose to list on an exchange is for product development. Regardless whether it is a bull or a bear market, it should not be an consideration to list or not.
Caijing: Isn't the early listing a reward for private round investors?
Xu Ke: Investors invested with the real money. If Tencent is listed on the stock exchange, certain investors also have priority.
Caijing: Is the ONOT generated in Dapp different from the ONOT on the exchange? Why can't users trade the tokens from the Dapp on the exchange?
Xu Ke: The ONOT in the Dapp and the ONOT on the exchange are essentially the same. However, because ONOT in our Dapp is generated by content mining, it needs to have an interest distinction with ONOT in the hands of investors. ONOT purchased on the market should have a certain circulation priority. At present, ONOT inside the Dapp has begun to gradually unlock.
In fact, the ONO Dapp 2.5.0 version has a wallet function that will be tested online early March. This version of our ONO Dapp will allow users to send ONOT stored in personal wallets or exchanges to the ONO Dapp wallet, and also allows users to send ONOT to other wallets and exchanges from the Dapp wallet.
The ONO social network will gradually be opened up for third-party programs such as games and ONO shops to further support the growth and use of ONOT.
Caijing: When will the user's monetization channel be opened?
Xu Ke: The OTC function in the ONO Dapp embedded wallet has been included in the development plan and should be released soon.
Caijing: Will you publish financial reports?
Xu Ke: In the future, it will be published on the official website every month. We will also pay attention to this in our weekly update reports.
Caijing: Which company does the ONO project belong to? Which companies does the staff working in China belong to? How do you comply with the laws and regulations in China?
Xu Ke: The company that issued the tokens is overseas. That entity mainly focuses on establishing commercial and governmental cooperation across the world, promoting our platform and building our community. Our local Chinese entity is responsible for R&D, technical development and promotion within China. At this stage we don't have any compliance issues. Everything related to our company in Beijing happens in line with local laws and regulations, such as paying taxes. As pioneers in this industry, we will always aim to be in compliance.
Caijing: How many people are there working for ONO in China? What are they responsible for?
Xu Ke: In the first six or seven months we had about 100 employees in China. Recently, we reduced the number of staff to about 60. In addition, we also have staff based in Korea and Germany.
The team in China is mainly responsible for research and development. In total we have over 20 technical people, varying between UI, Android, iOS, bug fixing, etc. Then we have a team of testers, a few interns and a team of 6 people that is responsible for marketing and another 3 that are in charge of our incubator divison. Currently, I take care of the operations.
I am also basically the only one that knows everything related to tokens, so I will take care of all token related content.
Caijing: Do you think that listing on Kucoin is de facto an ICO?
Xu Ke: To my understanding, as long as there is a fundraising act, there is a certain nature of an ICO. As long as there is a public offering, regardless of its form and whether it is on an exchange or not, it can be considered as an ICO.
Caijing: What do you think about the rules regarding the ICO ban?
Xu Ke: First they are heavily involved with managing this industry, now suddenly they seem less involved and it doesn't matter? The country is too busy. Also because the crypto space collapsed, so they are just watching the market to see if the slowly dies naturally.
Caijing: What other plans are there for 2019?
Xu Ke: The next stage of our operations need to be more vigorous. First, we must catch up with the experienced and established centralized platform and then strengthen and optimize it.
The market will be more difficult in 2019. Whether it's for ONO or any other start-ups, the most important thing is to generate traffic, establish cooperation, and develop business.
Regardless we are in a bull or a bear market, it is always a good time to choose the right track, insist on making a product and create users.